Finished quilts
Ombre Blooms! 1
Quilt Pattern: Ombre Blooms Fabric Used: 1 Jelly Roll of Ombre Blooms by V & Co. and Kona Cotton in White   Batting: Warm and White Quilting T...
Fire in the Sky for Curated Quilts 1
This little 13x13 quilt is my submission for Curated Quilt's next issue.  The theme for this issue is curves and I used the selected color palette ...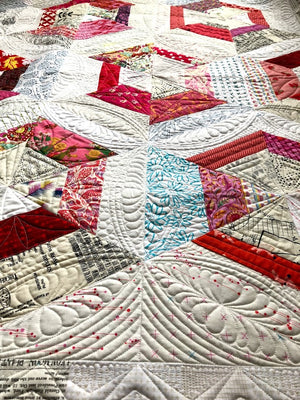 The Finished Candy Hex! 1
The Candy Hex quilt is done!!  Read on for more on my decision making and overall plan for this quilt.